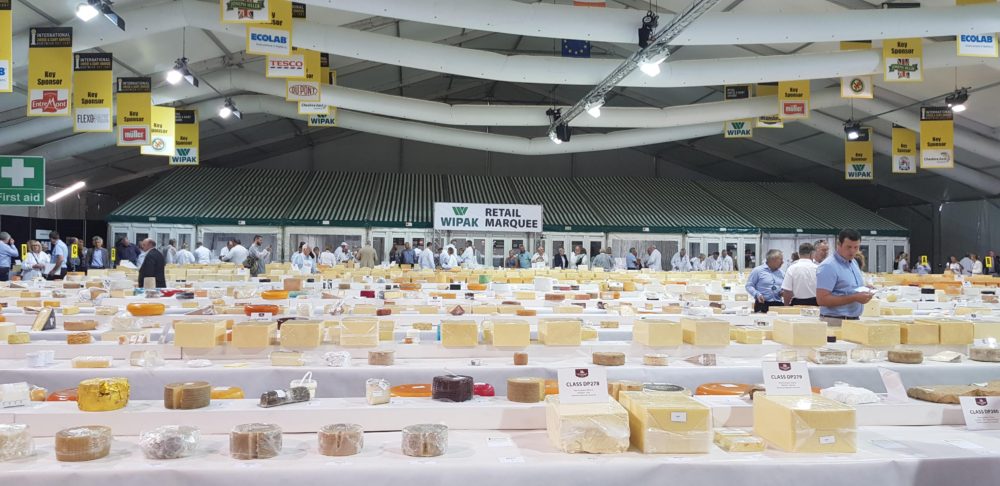 International Cheese Awards for Dairygold's Cheddar & Soft Cheese
Dairygold is pleased to have won 8 prestigious awards at the recent International Cheese Awards which was held in Nantwich, England.
More than 5,000 cheeses from 27 different countries competed for prizes at the awards event which has been running since 1897 and showcases the very best cheese from across the globe.
Dairygold proved one of the world's leading cheesemakers scooping 3 Gold Awards for its American Style Soft Cheese, Irish White Extra Mature Cheddar and Imokilly Full Fat Soft Cheese.
A Silver award was presented to Dairygold for its Irish White Mature Cheddar in recognition of top quality and flavour.
Topping off a hugely successful competition for Dairygold, 4 Bronze awards were awarded for its Medium Fat Soft Cheese, Irish White Extra Mature Cheddar, West Country Farmhouse Cheddar and Dairygold's Irish White Extra Mature Cheddar.
Chris Edge from Dairygold, said the awards were won against tough international competition.
"These awards are wonderful recognition of the passion, high-standards and innovation that Dairygold dedicates to the craft of cheesemaking and our products.
Being awarded as a world-leader in this respect is a proud achievement for our teams across our international sites and our Irish milk suppliers for their unrelenting ambition for excellence and high quality."