Dairygold Paperless
As part of our Sustainability Strategy Dairygold is going Paperless.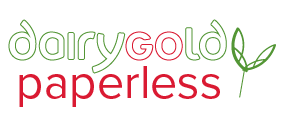 Our Members now have the option to register for Paperless on Gateway and will be able to access their Milk, Trading, Grain and Equity statements online. Farm News and other publications are available under the My Documents section too.
Easy, 24/7 access to your information while contributing to a greener environment.
Why go paperless?
Access and download your statements safely and securely online
Sustainable Environment
Available 24/7
Access years of statement history
Reduce Clutter
Help to reduce paper waste
Manage multiple accounts
Register now on Gateway here.