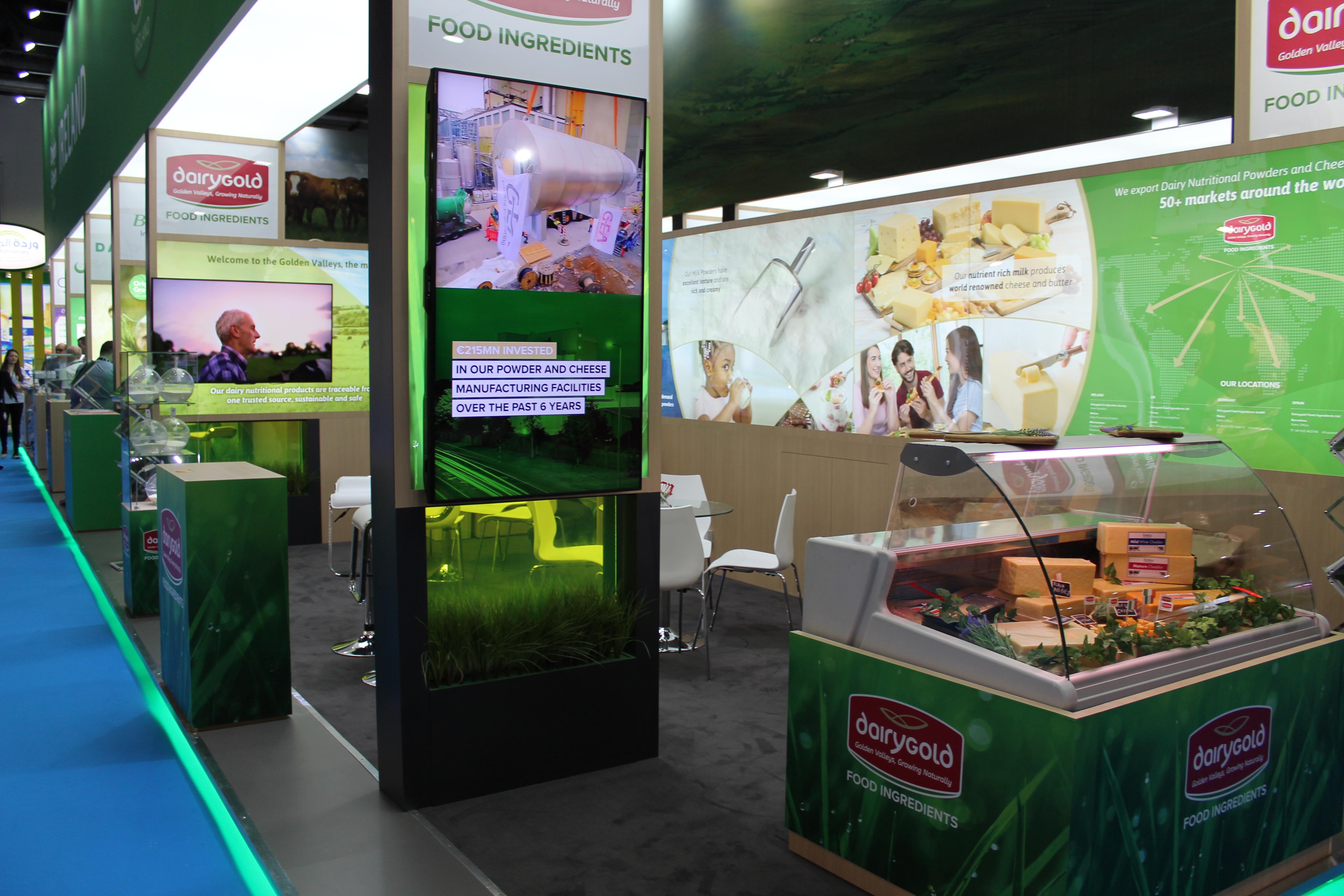 Dairygold exhibits at Gulfood 2018
Dairygold's Sales & Marketing team travelled to Dubai last week to attend Gulfood, one of the largest food ingredients shows in the world. With over 5,000 international exhibitors and almost 100,000 visitors, this was an exciting opportunity for Dairygold to showcase its high quality nutritional powders and cheese solutions.
Held over 5 days, the Sales & Marketing team networked with existing customers, engaged with industry peers and met with potential buyers.
This is Dairygold's 5th year exhibiting at Gulfood. Showcasing under the Bord Bia pavilion, Gulfood is a great opportunity to capitalise on growing demand within the Middle East and North Africa region.
Gulfood was also an opportunity to tell Dairygold's story of its core values, expertise and ambition in the Food Ingredients sector and its dedication to sustainability.
Conor Galvin, Head of Commercial and Business Development, emphasised the importance of Gulfood for Dairygold,  "Dairygold was delighted to be part of the Bord Bia pavilion at Gulfood in Dubai recently. Participation in the event allowed us to meet customers to further develop our business with them and to meet new customers to understand their requirements and start to build new relationships. We look forward to realising the potential of the contacts we made during the five days to continue to add value to our members milk by delivering value to our customers".
Key members of the Sales & Marketing team will attend the Food Ingredients China (FIC) exhibition, which is running from the 22nd to 24th March in Shanghai. FIC is one of China's largest food ingredient tradeshows, attracting the largest number of domestic and overseas industry exhibitors in Asia.