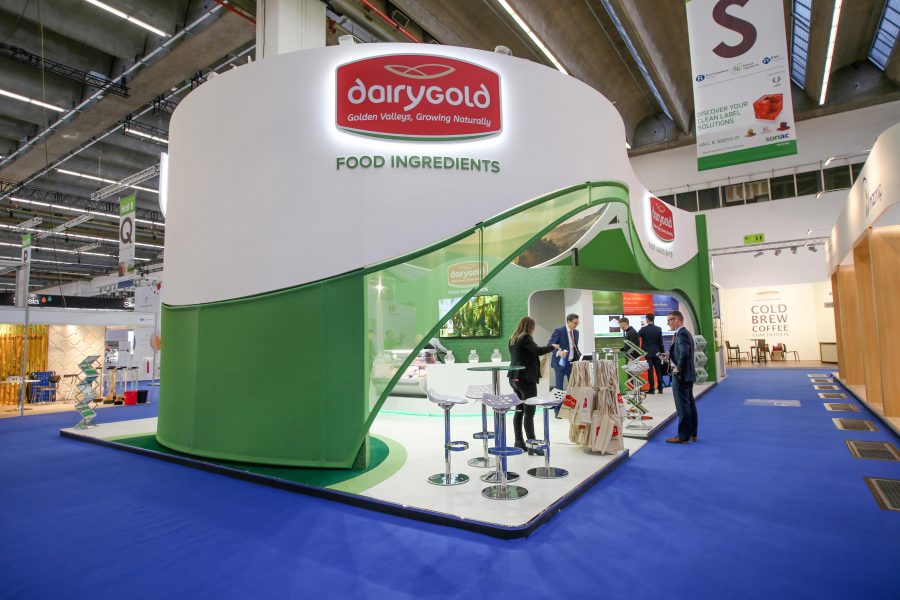 Dairygold draws a crowd at Food Ingredients Europe 2017
Dairygold was proud to showcase its innovation and expertise at Food Ingredients Europe 2017 which was recently held in Frankfurt, Germany and attracted crowds of over 26,000 people.
As a key signal of Dairygold's investment and focus on its international sales and marketing capabilities, it was the organisation's first time to exhibit stand-alone at the show.
Food Ingredients Europe 2017 is the largest gathering of food & beverage professionals – a global meeting place for all stakeholders in the food ingredients industry including, food and beverage suppliers, research and development, production and marketing specialists.
Dairygold successfully positioned itself as a key player in Food Ingredients with an exciting and large scale interactive stand which attracted a high level of interest with its unique and progressive design which brought the Golden Valleys of Munster to Frankfurt.
It was a key opportunity to tell Dairygold's story of its core values and mission to nourish the world's population, expertise and ambition in the Food Ingredients sector and its dedication to sustainability.
Dairygold's participation in the global event was an important element of its engagement with customers and key industry stakeholders.