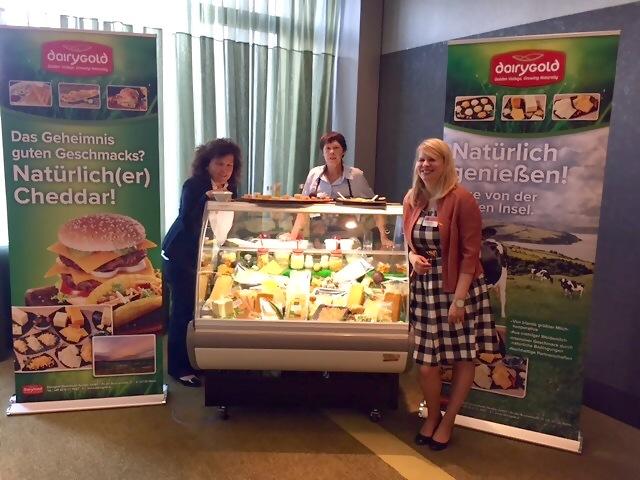 Dairygold Deutschland sponsors Snack Congress in Frankfurt
Each September, the snacking community comes together in Frankfurt for "Snack"; a conference where members of the baking, foodservice and retail industry discuss new snacking trends and examples of best practice. The 2-day congress includes guest speakers sharing their expertise and a snacking expo in which sponsors can showcase their products. As a sponsor, Dairygold Deutschland took the opportunity to exhibit our cheese product portfolio. This was the first time attending this event under the new Dairygold logo. The congress is organised by Deutscher Fachverlag, a publishing house in Germany specialising in industry trade magazines. The Dairygold brand received good exposure at the entrance to the event, on stage and through merchandise in goody bags. Topics discussed at the conference included international food and drink trends; snacking in Germany, Californian Mexican Food and local street food.
While classic snacking is often centred around baked goods and sandwiches in Germany, market research shows huge potential for burger concepts; making cheese an integral part of the menu. This creates an opportunity for premium sliced cheese from Dairygold. Dairygold Deutschland took the chance to discuss these trends and opportunities with industry insiders and potential customers and to further gain some fresh insights as well as visibility in the industry.