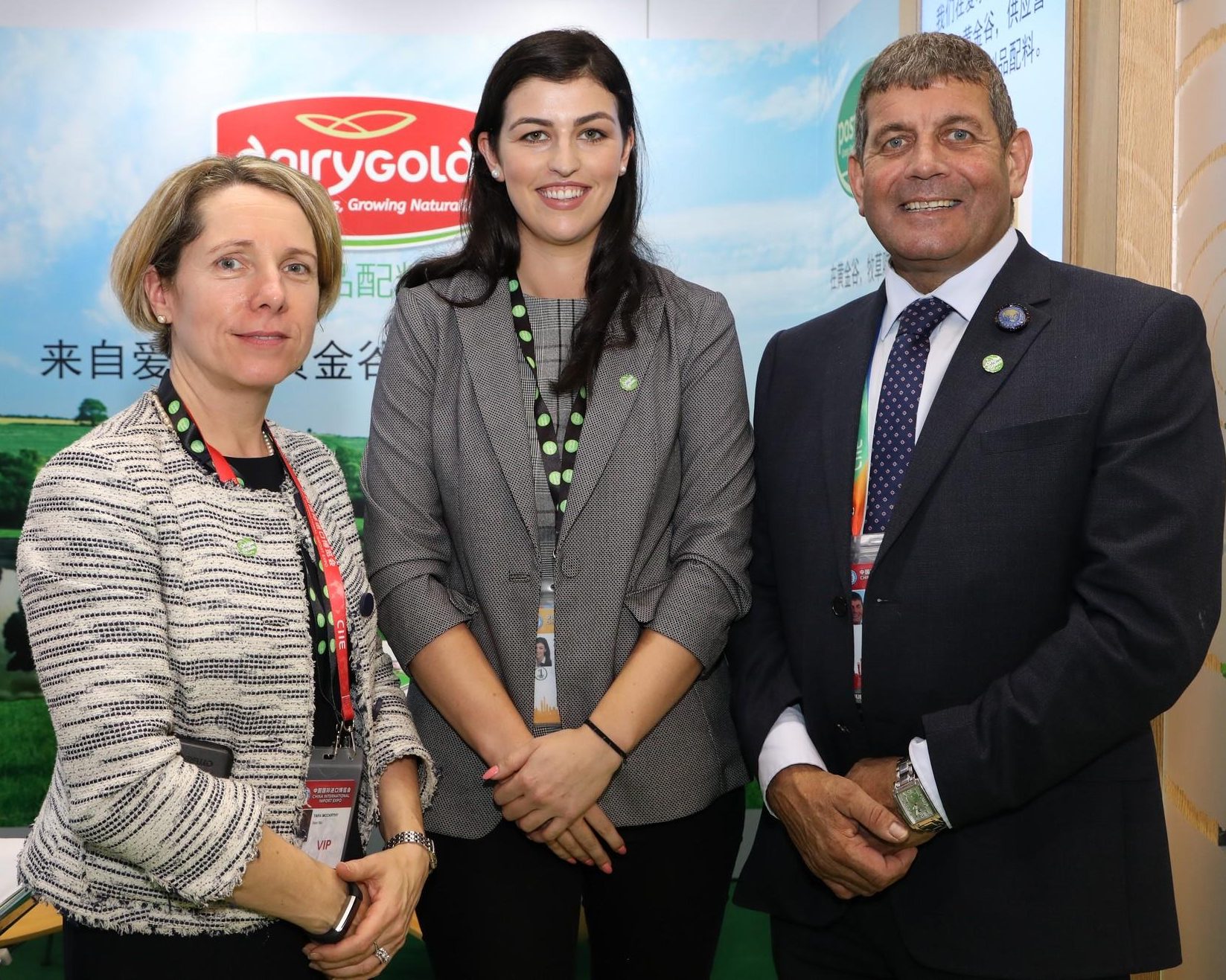 Dairygold attend China's first International Import Expo
The 'China International Import Expo' (CIIE) took place for the first time this month in the National Exhibition and Convention Centre in Shanghai, China. The inaugural event was opened by President Xi Jingping as part of China's 'One Belt, One Road' strategy to encourage global trade.
Taking place in the world's largest single block exhibition centre, with a total floor area of almost 1.5 million sq metres, the event ran from the 5th-10th November and attracted more than 400,000 domestic and overseas purchasers, according to deputy director of the CIIE bureau, Sun Chenghai.
Ireland was among the 172 countries represented at the event that exhibited over 3,600 enterprises. Dairygold joined ten other Irish companies under the Bord Bia stand with the message of 'Enjoy it's from Europe' and 'Origin Green'
Minister for Business Enterprise and Innovation Heather Humphreys lead the official delegation to attend the event, along with Minister of State for Food Forestry and Horticulture, Andrew Doyle.
Tara McCarthy, CEO of Bord Bia commenting ahead of the expo stated 'CIIE provides a unique platform to meet both political and commercial stakeholders of significance in the Chinese market'
China has grown to the second largest market for Irish dairy and CIIE was a fantastic event to leverage the opportunity to further build Dairygold's reputation in the market.