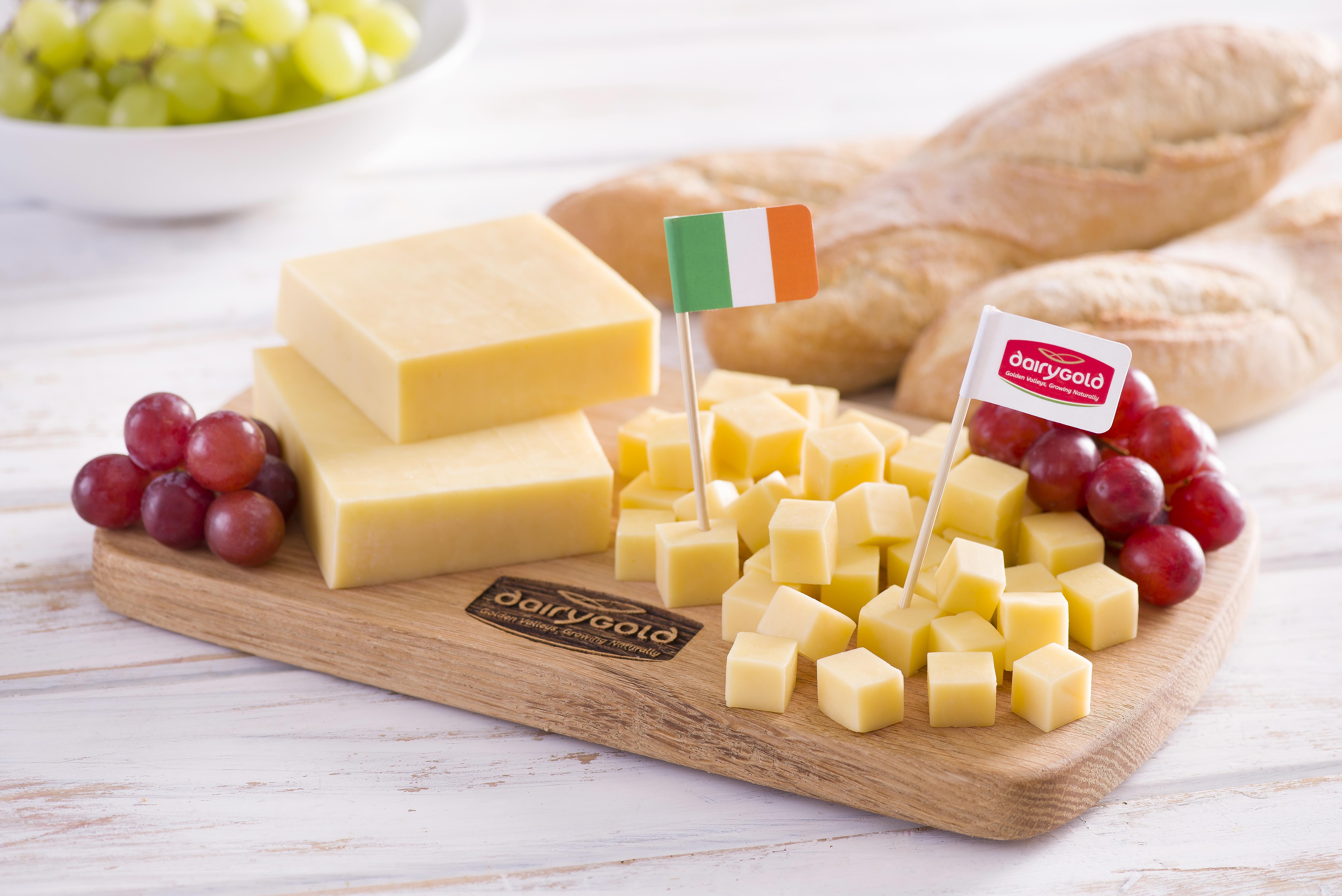 Good News For Consumers Of Irish Cheddar
Dairygold Food Ingredients is a strategic partner of the research consortium, Food for Health Ireland  (FHI). FHI is one of the biggest technology centres in Ireland which aims to unite world-class science and dairy industry expertise to understand the health benefits of dairy and to improve the health, wellness and quality of life of consumers.
Over half the cheese manufactured in Ireland is Cheddar cheese of which Dairygold manufactures circa 50,000 tonnes per annum.
As cheese is high in saturated fat, those diagnosed with high levels of LDL-cholesterol are typically advised to reduce or avoid cheese in their diet. However, recent research suggests that saturated fat in cheese does not affect cholesterol in the way we once thought. There is evidence that this may be, at least partially, due to the 'food matrix' effect whereby the overall nutritional value of a food should be considered. Recent studies have focused on looking at cheese as a whole and taking into consideration the nutrients and structure of cheese rather than individual components.
A recent study conducted by FHI scientists in UCD, Ireland and published in the American Journal of Clinical Nutrition* investigated the food matrix effect on Irish Cheddar cheese. This research found that when Irish full fat Cheddar cheese was consumed for a 6-week period, it did not negatively impact blood cholesterol and actually resulted in lower total cholesterol levels. This research indicates that when dairy fat is consumed within a cheese matrix it does not adversely affect blood lipid profiles, this is likely due to the additive effect of the nutrients contained within the cheese structure.
This study indicates a good news story for cheese lovers. These findings could benefit those with high cholesterol levels who enjoy eating cheese.
*Get the key findings here.